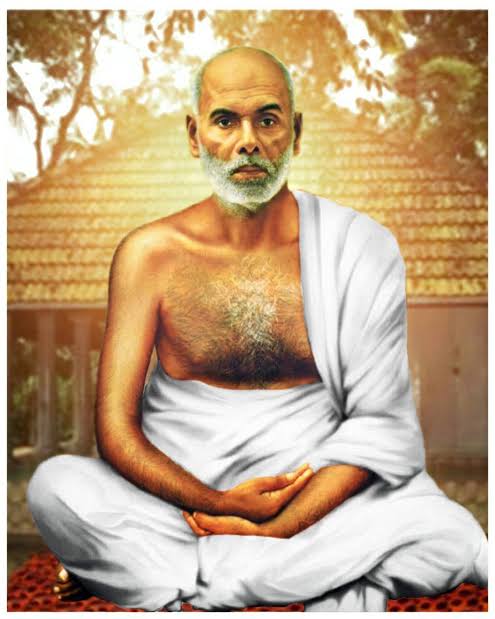 About SNVB
Sree Narayana Guru was a saint, poet, philosopher and mystic who lived in Kerala from 1855 to 1928. He is undoubtedly the greatest social reformer who unshackled Kerala society from decadent social practices. Guru took the religion of Upanishads to the common man, explained it in the language they understood so as to improve the quality of their life. Universal brotherhood was the essence of his teachings. "Let religion be anything, it suffices if the man improves" was one of his sayings.
Sree Narayana Guru laid great stress on education. He believed that only through religion and education people could get correct perspective about life. Educating the masses especially the weaker sections was seen as a means uplifting the population. One of the inspiring exhortations of the Guru was 'Enlightenment through education, Strength through organization and Prosperity through industry'.  The Sree Narayana Dharma Paripalana Yogam (SNDP) established by him started number of educational institutions in Kerala. Prior to that private educational institutions were mostly set up by churches.
SNVB when it started in 1990
Guru's followers in Hyderabad started the Sree Narayana Educational and Cultural Society in the year 1985 and shortly thereafter in 1990, established the Sree Narayana Vidhya Bhavan. The school was started in Kanajiguda in a modest way with 7 students and 2 teachers. Kanajiguda was the ideal place to implement Guru's ideology regarding education because the population there mostly consisted of the weaker sections that needed affordable good quality education. Within a short time, due to the untiring and dedicated efforts of SNECS members, academic staff and with the support of parents the school could acquire its own premises and infrastructure.
Presently SNVB provides schooling up to class X in as per Telangana State syllabus in English medium with a student strength of 700 and academic staff strength 32. The school has all the required infrastructure and has maintained consistently good track recode with 100% pass for the last several years. Apart from the academics due importance is given to overall development of the child.
Studying in SNVB is not only acquiring knowledge but values taught by the great Guru. The school motto is to Dispel Darkness that is removal of ignorance and the darkness associated with thamoguna and to take life to higher virtues. The members of SNECS have always supported and encouraged the students by instituting scholarships, prizes and financial assistance in deserving cases.